"Write for Us" Is Not the Only Option for Blog Promotion and SEO Boost
How many times have you heard that blogging is the single most effective way to drive traffic? How many times have you thought of applying to write for us after that? Well, unique blog content on any topic (technology, travel, or music) does skyrocket the SEO rank, establish expertise, improve conversion, and build your brand, but only if you choose the right strategy to promote it.
Hint: "write for us in a blog" is not the only feature you can take advantage of.
How about us making a deal? We give you tips, guidelines, and all the information needed to increase more traffic with the help of a blog, and you will try at least one of these ways besides the "write for us" option?
Buy 3-5 Blog Posts Every Week & Watch Your Rankings and Traffic Grow!
(From Google, Bing, Yahoo and Directly From Blogs!)
Your Blog Post
Is placed on

DA10-90+ sites

with 10k+ real monthly traffic
Increases your organic traffic thanks to higher rankings
Brings you referral traffic from publisher's website
Stays FOREVER, though you PAY ONCE
Our Buyers' Reviews
" ... easy to find publishers and submit tasks. Everything is tracked and measured..."

" ... a convenient selection by subject, cost and quality of a site ..."

" ... I've got an increased number of organic traffic and leads ..."

" ... I would like to note usability - everything is thought out and logical ..."

Read full reviews and find more of the fresh ones on our Facebook page.
Results You Can Get
Rankings boost with 5x more weighty backlinks
80% increase in organic and referral traffic
3x more leads close to conversion
75% increase in direct sales thanks to the hot leads
62% budget savings through relevant audience interactions
174% audience extension and brand awareness growth
Task Types
Content placement - publishers place the content you provide.
Content creation and placement - publishers create content considering your requirements, and then place it on their sites. Choose between:
Mini-post: up to 300 words, 1 backlink to your site
Article: 300-1000 words, 2 backlinks to your site
Long article: more than 1000 words, 3 backlinks to your site
In doubt? Check out this scheme to make the right choice.
Personalized Order
Can't find the relevant publisher using the filters? No worries!
Place a customized order, and we'll manually find the best publishers for you NOT within our inventory, but from the Top 30 search results from Google for your keywords and negotiate your article placement on their sites!
Easy Task Creation Process
Choose the task type, and use the 10 helpful filters below to sort the suggested platforms
Choose an appropriate publisher and send your task by clicking the green "Order" button
Provide details of your task, and send it for Publisher's acceptance
Follow our comprehensive tutorial to get step-by-step recommendations and help on getting your blog posts at Adsy.
Write for Us: Market Your Blog Wisely
Yes, blogging isn't as easy as just writing a post and waiting for the sales to start rolling in. You should know how to promote it. Fortunately, it is a lot easier than marketing a product, and since your blog indirectly promotes your brand, it will still lead to sales.
Here are FOUR key advantages of marketing your blog:
Backlinks:

It is still one of the simplest and most affordable ways to get high-quality backlinks to your website (whether through guest posting, "write for us in a blog" feature or another link building strategy)

Traffic:

If you want to attract visitors to a website and drive traffic, an original blog with high-quality content is a must

Followers:

Yes, it is not an Instagram, but it's still essential. By promoting a blog, you can multiply the number of subscribers, which will positively affect the statistics of your website. Statistics say that approximately 20-30% of the website visitors become subscribers if the blog's topics really interest them

Branding:

On the web, your "brand" is usually defined by a name and a blog. So, to be ranked by Google, applying to "write for us in a blog" is not enough. You want to for your own blog to have an "approved" stamp in the eyes of the search engines
It All Starts with Quality: "The Healthy" Blog
We couldn't help but mention that the first and most crucial part of getting traffic to your blog is to publish unique and relevant content. Free content is everywhere. It is not enough to just write about mental health in a blog. So, there are three ways to stand out:
Cover something completely new (yes, we agree, it's easier said than done, but there are two more options).

Do a better job covering your topic than anyone else.

Cover an existing topic in a new way.
The first option is the most challenging one. In most cases, the topic you want to write about has already been covered. But if you're in a new industry, or you have an opportunity to be the first to write about something, go for it! And remember, expressing your own opinion on recent health policy or COVID-2019 also falls under the category "to cover something completely new".
The second option is where most quality blog posts land. Doing a better job than everyone else means going more in-depth, or vice versa, simplifying the topic. Do what needs to be done in order to provide value for readers. If you googled "write for us in a health blog", for example, and looked for the ways to promote your page, you would probably notice that the majority of site owners establish the same requirements for a guest posting.
And the last way is to cover a topic in a new way. It means writing from a different perspective, using more visuals, or connecting the dots in a unique way.
The choice is yours. But if your blog posts don't fall into one of these categories, you're going to have a tough time promoting it.
When it comes to the content of a blog, there is one more thing to know. Here is a quick checklist for you. Your blog post should:
Be relevant. Align it with your business niche and with the topic of the site the post will be published on. If you have a travel blog, you can add materials about technological progress, for example, but never forget to tie it to your main topic. So, it can be a post about gadgets that come in handy when you are traveling.

Be detailed. Even if it's short, make sure to provide the information you promised in the title and answer the main question of the post;

Be unique. Strive to create plagiarism-free texts, provide some insights, and present helpful info without cliches;

Promote your business. Your final goal may be a backlink. Still, don't lose the opportunity to raise brand awareness and tell how your business can benefit the readers.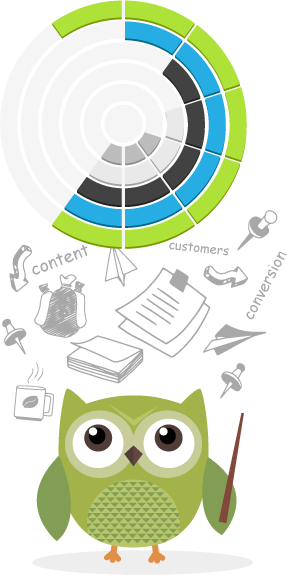 The Guideline: A Blog for Home Improvement/ Fashion/ Sports and Fitness Websites
Promotion starts with your content ideas. Before you write anything, think about how you're going to make it great. Whether we are talking about a blog in the sport and fitness industry, home improvement niche or fashion, check your posts on the following points:
The right length and depth

If you follow Google's best practices, then you need to create quite long content (1,000+ words) to help your rankings. You may submit short pieces from time to time, but your goal is a long-read.

Be sure to submit articles that are in your field

Besides money-making, your initial goal is to provide valuable information on the topic you had chosen. If your niche is home improvement, to post beauty life hacks, tips on a healthy lifestyle, and updates on fashion trends is the worst idea ever.




If you don't want to waste the lion's share of your time rejecting buyers with irrelevant articles, TheAdsy will come in handy. This is a platform where you can get content fitting your niche and monetize your website!




Low-quality links all over the text

Before you start arguing, we know that links in blog posts are a good thing, but it works as long as they add value or make a point. You don't want to waste hours separating the wheat from the chaff in each post you're accepting. Ensure that the blog post you submit is more than just a source of backlinks. Embrace your blogging in its full for greater results in your SEO and business.

A CTA (Call-to-action)

Yes, posts with a call-to-action are proven to be about 38% more effective in reaching and engaging the audience. There are two methods to make the CTA robust and powerful:

Ask for comments on the post. This way, you will improve engagement with your readers, let the post go viral, and help the audience to find out more about your business.
Send the readers to a specific page on your site to boost conversion.
If you don't want to spend all of your free time choosing between lifestyle guides and the review of "The beauty and the Beast" for a real estate website, we have a way out — The Adsy. All you need to do is to sign up as a publisher. After that, you are free to specify your minimum requirements to the buyers that will order from you.
Don't want to fill your posts with numerous links? Don't want to sort through the relevant buyers? Don't want to get too short or too long content? Do you want to be the only one who is responsible for creating it? We have got you covered! Add more of your sites to TheAdsy to accept guest posts, choose the needed settings, and only get tasks that you will be happy to work on!
Once you have got great content, it is time to promote it. There are tons of strategies to market your blog. The following are easy and effective ones. Do you remember the deal? We give you all the information on driving more traffic through a blog, you stick to one of the techniques, or try all of them. After that, tell us in a comment about your progress, we will be grateful to hear feedback.
Reasons to Choose Us
9 filters to find value-for-money publishers
premium criteria for platforms
sophisticated content checking system
good and fair compensation for site owners
rewards for loyalty, frequent special offers
Stop Searching for "Write for Us" Options,
These SEO and Marketing Tricks Will Boost Your Rankings
Share on Social Media

Every time you publish a new blog post, make sure you share it on social media, whether on your personal or business accounts. If you still haven't had a community on social media, it is time to start growing one.

Do Outreach

According to SEO specialists, "write for us" alternative is outreach. Try tapping into someone else's audience to get other bloggers, business owners, and influencers. It could be a marketing or education area as well as a parent blog. Create a list of people who might be interested in your content, or whose audiences might be interested in your content. Get in touch. Just think about it: what is the worst thing that can happen? Will they say no? Who cares. They could also say yes.

Remarketing

It can help you to re-engage up to 80% of your visitors. The most popular tools for that are "Adroll" and "Marketing360." Retargeting (it can be called that as well) is showing ads to the people who have already visited your site. That's especially useful to keep users coming back to your blog to build their trust.

Content Advertising

Top sites in the world are using such engines like Outbrain, Taboola, and Zemanta to sell ad space that suggests related content to their readers. Every engine is a bit different, but the basic idea for blog promotion is simple: use the traffic that other sites naturally get to grow your own audience.

Use Quora

This is a place to ask and answer questions. There are threads on pretty much everything, and you can include links in your answers. Search Quora for topics related to your blog post. When possible, answer questions and include a link back to your blog post for more in-depth advice. Many of these threads will get viewed for months or years to come.

Facebook Groups

That is another excellent place to promote content. You're likely a member of some Facebook groups related to your industry already, but if you're not, do a quick search and find some to join. It will give you a good idea of what people are arguing about and help you in growing your audience when you're ready to share completed work. In most cases, posting a quality blog post is fine, but be mindful of the group's rules.
How to Market Your Blog And Save Finances? Publish First-Class Posts with TheAdsy!
If you want to stay assured that your blog posts are informative for the readers and effective enough for your SEO campaign, rely on the pros at TheAdsy. Usually, blogging requires not only loads of your time but some finance investments as well. We suggest you save your time in 4 simple steps: confirm your website, receive offers for the tasks from buyers, place or create & place blog posts for buyers, and monetize your website!
What Do YOU Get?
Permanent payments that are reserved on your balance as soon as you receive the task. This way, you're always sure you'll get your money. Moreover, you are the one who set reasonable prices for placing a guest post on your page.

100% control over the content that is placed on your site. You can review the tasks before accepting them.

Absence of clingy advertising. No more pushy ads to annoy your readers. You will place content that resonates with them and suit their niche.

Rankings boost with regularly updated posts. Get top positions in Google and attract more traffic to your website with top-notch content updates.
Now, when all the pitfalls of blog promotion are revealed, you can see for yourself that there is no better way to start your promotion campaign than with the TheAdsy!
Join Now & Receive a FREE PDF
SEO Checklist
How to Build Profitable
& Successful Website
Straightforward tool to improve your site in minutes by adjusting:
Technical SEO: have your site correctly indexed by search engines

On-page SEO: eliminate issues depriving you from organic traffic

Off-page SEO: show your site's online authority and prove it worthy
Join Now & Receive a FREE PDF
SEO Checklist
How to Build Profitable
& Successful Website
Straightforward tool to improve your site in minutes by adjusting:
Technical SEO: have your site correctly indexed by search engines

On-page SEO: eliminate issues depriving you from organic traffic

Off-page SEO: show your site's online authority and prove it worthy